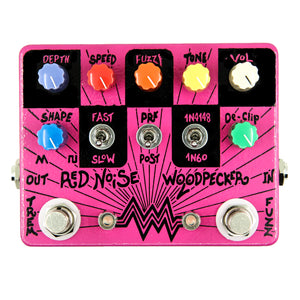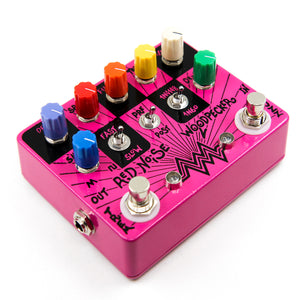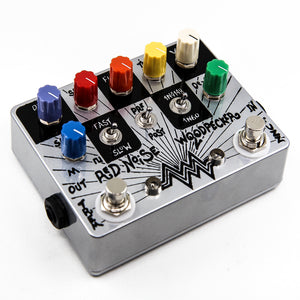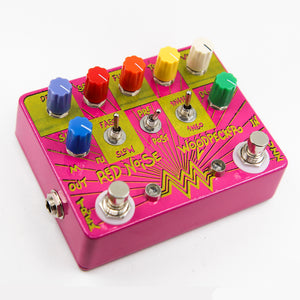 Killer Tone & Endless Experimentation!
The "Woodpecker" SLAYS!!! Instantly fell in love with this pedal and every setting I stumble on inspires truckloads of riffs. The fuzz channel is perfection and the tremolo ranges from smooth and tasty to otherworldly. Highly recommend this pedal and sounds incredible on both guitar and bass!!! Ariel is a mad tone genius of the highest order🤘
My new favorite pedal
I couldn't decide between this and the Stone Blender, with the fuzz part in the Woodpecker being the same as the Stone Blender but with 2 less diode options. I decided to go for it so I get the Tremolo too. SO FUCKING COOL. So many sounds from rocknroll to wacky and the pre-post toggle is super useful. I love this pedal, glad I made the choice to get it!
The most powerful fuzz pedal I've ever played
The Woodpecker is easily the most powerful fuzz pedal I've ever played. I've got endless options on how to tweak the fuzz as well as an added tremolo circuit that provides me with more Sonic options than I could ever need. Overall, a fantastic sounding and looking pedal that became my favorite pedal as soon as I played through it