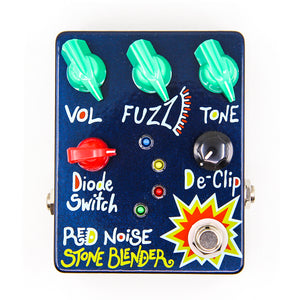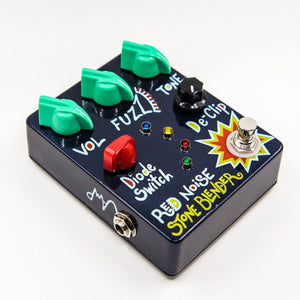 Sickest fuzz tone
Wide range of fuzz tones from spitty to syroupy and everything in between. Have a lot of fuzz pedals and lots of the famous ones but this is the most fun.
Fuzzy full plate of sound
I love this pedal and all the variety of fuzz choices you can modify! Sounds nice on bass and guitar. Thanks!
Best Fuzz ever!
I play guitar and bass and I have to say that this pedal really nails it for me on both.
The de-clip knob sort of blends a dry signal into the effected one and it really helps keeping clarity and tonal focus so that what I'm playing doesn't get lost in the noise. On the bass the lows are ridiculous... Super precise and punchy.
Fucking love it!
Outstanding
Amazing, one-of-a-kind fuzz pedal.
---