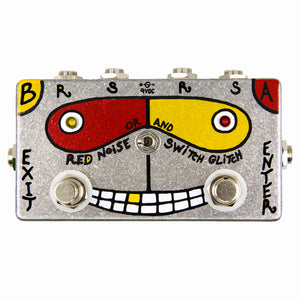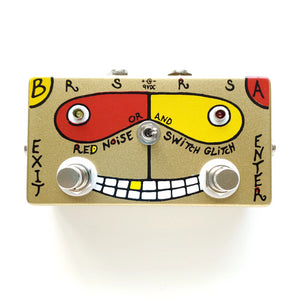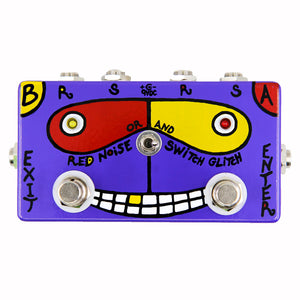 Works great
I needed something that would help me a/b test pedals, and this is perfect for that.
Custom Switch Glitch
I love my Switch Glitch. It expands my pedal board capabilities tremendously. I had an idea to increase the capabilities even more. I wanted to be able to run Loop A into Loop B or run Loop B into Loop A. Working with Ariel was fantastic, great customer service. He got it sorted out and I got my custom Switch Glitch. Awesome dude with a great product!!!
Reliable, Life changing, Awesome.
This is my second purchase from Red Noise, I can really feel that that these pedals have been designed by a self described pedal maniac musician. The Switch Glitch got me excited because I have an overflow of pedals and can't always utilize them all in real time the way I'd like since there's just no time to stomp and make all the changes. Now I can make my fantasies come true haha, it's completely changed everything for me and opened up so many possibilities. Also, customer service is incredible and I always get a super fast response if I have any questions. Thanks for another awesome pedal!
Great order turnaround, glitchy pedal though.
Best turnaround I've ever had purchasing a pedal. However the switch glitch appears glitchy. I can tap the sides of the pedal and the signal will go in and out. If it moves slightly it sometimes glitches.
Awesomeness
Totally noiseless dependable switch. Love your products! Thanks
---