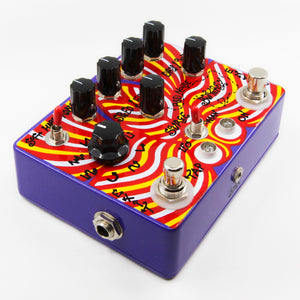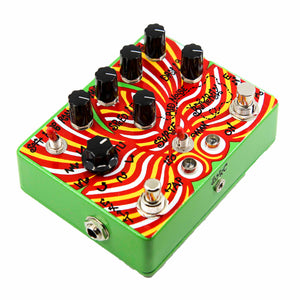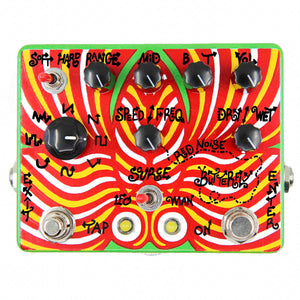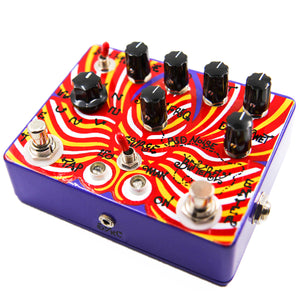 Excellent alternative modulation.
Like no other mod pedal I have, and I have many. Great features. No noise, sounds fantastic. The different waveforms give a huge variety of movement. Fun to look at. Very happy
Powerful, Versatile, and Fun!
The Butterfly is easily the most versatile Tremolo on the market. Does everything from hard cut square wave chops to fluttery random soft dips and dives, not to mention all the other waveforms. The Sync jack lets you easily lock into time with any synths or drum machines you may be playing along with. And if Sync isn't your thing it has Tap Tempo. So really all bases are covered and then some! You can even EQ your wet signal. This thing really does it all.
Best ever!
The pedals for kings and queens!
Multiples of fun
The Butterfly is a brilliant dual-stage flame: a sweet, gentle flutter that can metamorphosize into a burning pulsar star. You, aaand.....you: see you later, bye. Make room for the Butterfly.
---